How can we help you?
How do I see how much of my email quota I am using, and where?
While logged into webmail, you can check how much of your quota you are using. This is shown differently depending on if you are using Old Webmail or New Webmail, but both show this in the bottom left of the screen:
New Webmail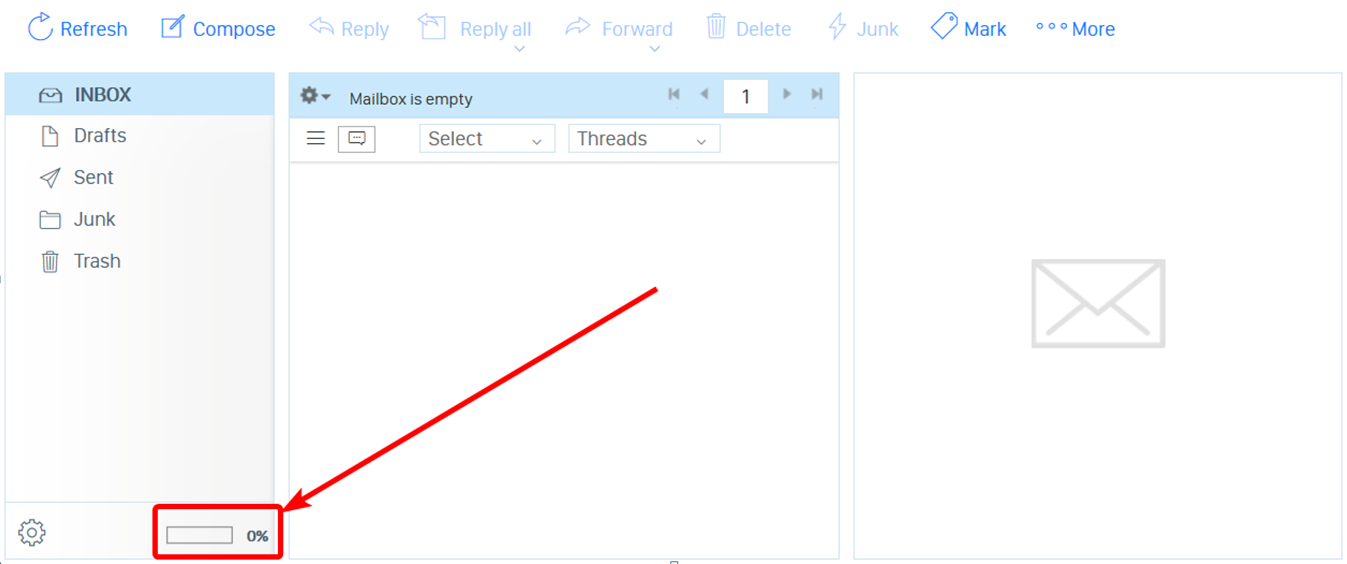 You can also hover over this bar to view your quota in actual size (MB's and GB's) rather then percentage if you wish.
Old Webmail

If you have any further issues regarding your quota, please contact our helpdesk at help@aluminati.net
Service News
Updated 230 days ago
Server Maintenance 18th June 07:00 BST
12:11 on 12th Jun
We have been informed by our data centre that they will be preforming some power tests on the 18th June 07:00 BST for approximately four hours. During this time there is a risk of our service going down on all platforms. We are currently taking measures to for this scenario.
Server Maintenance - Wed March 13 to Fri March 22
10:25 on 12th Mar
Dear members,
We will be performing maintenance on the servers between Wednesday March 13th and Friday March 22.
Services should remain available during this time, however, there may be a few moments of disruption as servers are taken offline and services fail over.