How can we help you?
What does 'Manual Verification' mean, and how long do I have to wait?
Manual verification means that there were some details on your application that did not match what the University has on record. Therefore, they need to look up your details manually before they can verify that you qualify for an account, and activate it.
Verification usually takes around 2-3 days, but this can be longer during busy periods or holidays.
If you wish, you can log in to your account to check on the status of your application. Once you have logged in, go to the My Account dashboard and click on Verification in the bottom left: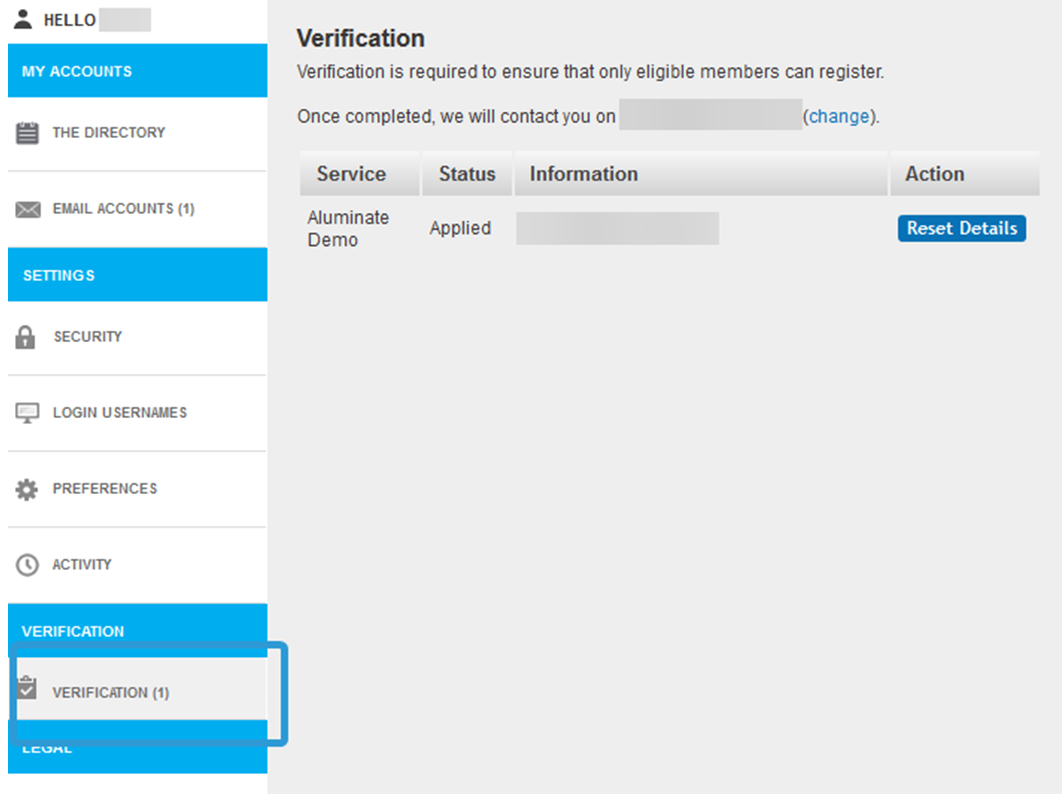 If you have any questions about manual verification, please contact our helpdesk at help@aluminati.net
Service News
Updated 230 days ago
Server Maintenance 18th June 07:00 BST
12:11 on 12th Jun
We have been informed by our data centre that they will be preforming some power tests on the 18th June 07:00 BST for approximately four hours. During this time there is a risk of our service going down on all platforms. We are currently taking measures to for this scenario.
Server Maintenance - Wed March 13 to Fri March 22
10:25 on 12th Mar
Dear members,
We will be performing maintenance on the servers between Wednesday March 13th and Friday March 22.
Services should remain available during this time, however, there may be a few moments of disruption as servers are taken offline and services fail over.